How Two Rockstar Volunteers are Supporting Hawaii's Keikis
August 10, 2018
By Lori Respicio, Nonprofit Partner
About a little over 11 months ago, Errol Ingram Jr. reached out to the Hale Pono Clubhouse and expressed an interest in becoming a volunteer. He shared his passion for helping and mentioned that he was volunteering through The Mission Continues. Surprisingly, the mission of The Mission Continues was right along the lines of the Boys & Girls Club movement.
Errol was volunteering five days a week, and our youth, especially our teens built a positive rapport with Errol. He even became Coach Errol to our basketball youth and has since continued to mentor our youth on and off the court.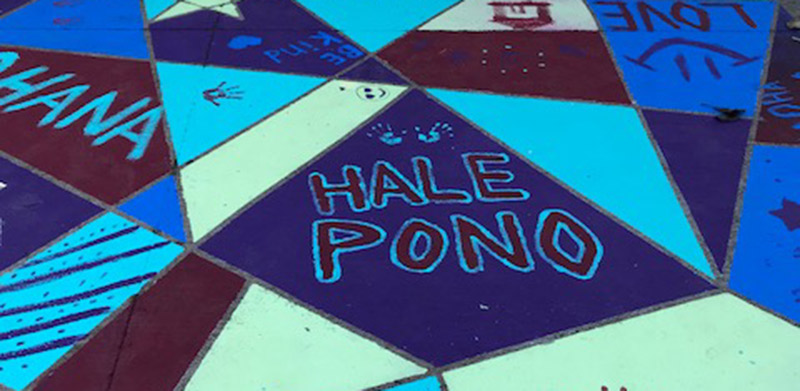 The impact he was making became more than noticeable, and one member in particular took to him. One of our male members age ten did not have much social interaction skills, causing him to display certain behaviors. He signed up for our basketball season — and was placed on Errol's team.
In the beginning, this member expressed his frustration, but with the help our staff and Coach Errol, he stuck it out the whole way through. As time went by, I noticed a change in his behavior. This member displayed a higher level of social skills and was able to express himself in a more positive manner!
After the basketball playoffs and celebrating their championship win, his mother had approached me and said, "he's amazing." At first, I thought she was referring to her son, but she clearly pointed out Errol.
Personally, it was one of those "aha" moments for me, and an amazing feeling to know that our volunteers are our real-life superheroes.
Errol mentioned doing a Give Back Project on Martin Luther King Jr. Day. Our Clubhouse was definitely in dire need of a facelift and we knew there was much to be done. I was all-in on this project, hence the introduction of the amazing Oriana Franklin.
Little did we know that this introduction would evolve into an amazing partnership, truly a blessing to Hale Pono. Just listening to Oriana was almost melodic, and I could feel her passion for stewardship and service in her words.
Through the efforts of Oriana and Errol, this project transformed our clubhouse, providing the much-needed face-lift. From building benches, to the hopscotch, providing lighting, painting of the doors, a ground mural and the amazing mural by Uncle Russell, we truly could not ask for more.
With Oriana's leadership, we were able to have over 100 helping hands to turn what would've been a week's long project into a one day project. Even with the false missile alert for Hawaii, the turnout was phenomenal! The atmosphere was positive, encouraging and provided a sense of unity all for a common purpose, our keiki.
Let's talk about involvement — Oriana enrolled her daughter into our basketball league program and with her natural leadership ability, she became Coach Oriana as well. Now, we all know that mentoring the younger youth can be a challenge, but she took it head on indeed!
While all of these amazing things were happening, I told myself that I was going to keep Errol and Oriana connected to the clubhouse in one way or another. I wasn't going to take NO for answer. I invited Oriana to be a part of our Hale Pono Clubhouse Branch Board Team and without hesitation, she said YES! (Shortly after, she was able to introduce me to another contact who joined our Branch Board Team as well.)
As Branch Board member, Oriana had an understanding of what our board members do. From the start, she has helped us in multiple ways. From being a guest speaker at the grand opening of our Raytheon sponsored STEM Centers of Innovation to chaperoning outings and even coaching, Oriana is truly amazing!
Needless to say, Oriana and Errol are an amazing part of our Boy & Girls Club Hale Pono Ohana and a CHAMPION for our keiki.
— Lori Respicio, Executive Director Of Hale Pono Boys & Girls Club Ewa Beach Hawaii