Retreating, Remembering, and Reconnecting to Flight 93
September 6, 2016
By Vu Nguyen, City Impact Manager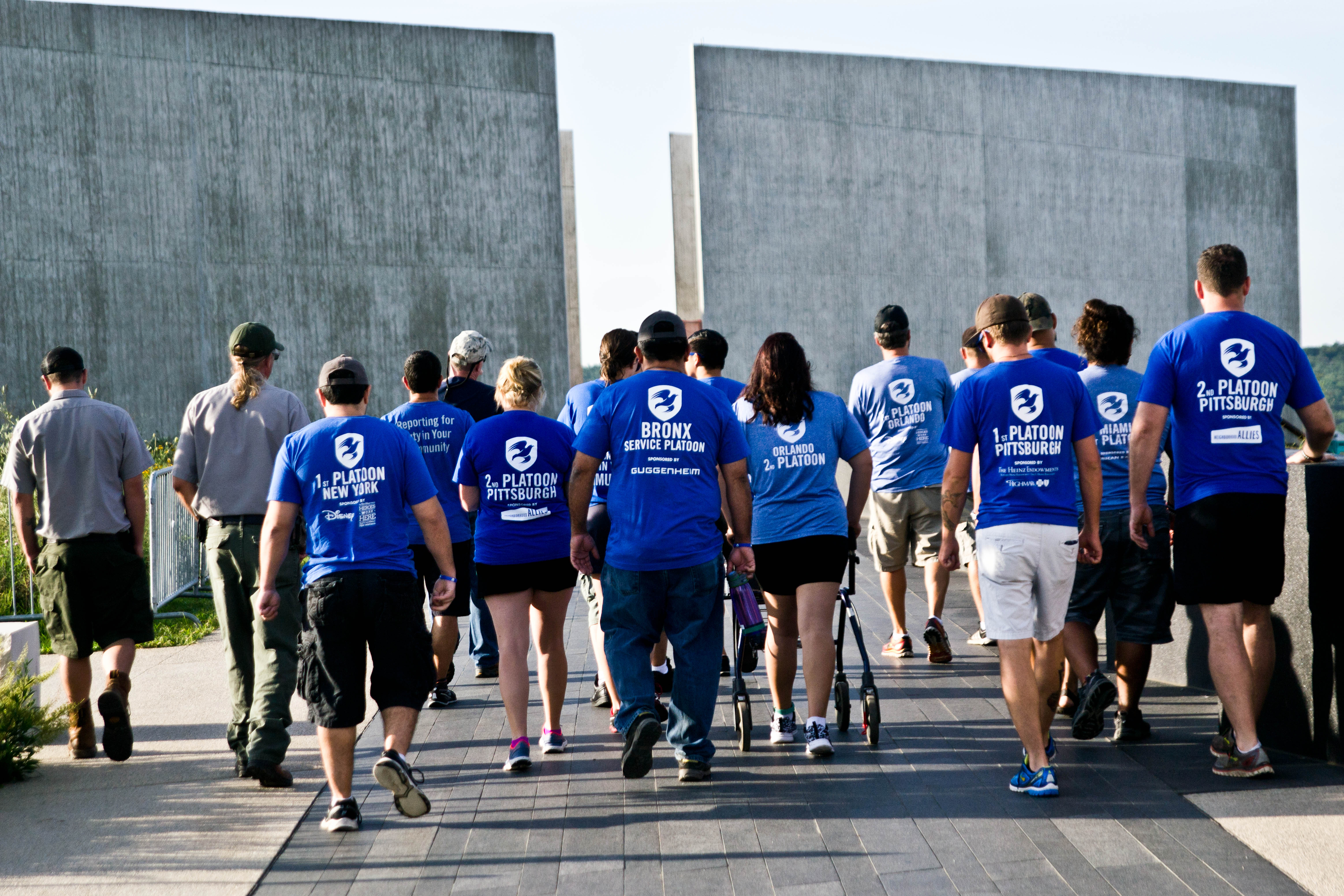 I've witnessed the platoon program's tremendous growth over the past three years. I quickly realized that there was an innate feeling to the entire platoons movement. It was grassroots. It was experimental.
It was an opportunity to leave a legacy on a city that I love, to do something that has never been done before, to once again be a part of something bigger than myself, and to start something that could be around for generations to come. I knew there would need to be a lot of sacrifice, inspiration, motivation, caring and love involved – what I call the "spirit" of what we do – to make it work.
When January 2016 came around, I realized that in just two years, we had experienced tremendous and meaningful growth, adding new cities, staff, and platoon leaders. I asked myself, "How do we introduce the 'spirit' of our mission to our new platoon leaders and team members?"
The solution – spend a weekend in an isolated location, away from distractions, so we can focus on building a sense of team amongst platoon leaders and staff, create a joint sense of purpose in the region, provide an opportunity for platoon leaders to learn and grow, share ideas, and to (re)connect platoon leaders and staff to the "spirit" of The Mission Continues.
Over the last weekend in August, a group of  platoon leaders and staff members mobilized to Boswell, PA where we had great discussions, shared best practices between platoon leaders, and developed a stronger sense of our team. None of us have ever visited the Flight 93 crash site and with the 15 year anniversary of 9/11 approaching, it seemed like the right time to do it.
When we arrived at the Flight 93 National Memorial, we were greeted with a private tour from this national park's superintendent. After walking through the memorial and feeling emotional, I sat on a bench next to a platoon leader. He said, 'It's crazy how two hours worth of events have changed our country and our lives for the past 15 years." That statement stuck with me for a while.
At the Flight 93 National Memorial we were tasked with raising and lowering 50 flags that are given to donors for their contributions and to clean the memorial wall where the names of all passengers are inscribed.
During and after the service project, there was something that I noticed. Everyone who came out sacrificed a lot to be there, we were inspired and motivated by the events that happened at the crash site to serve and to continue serving, we took great care in our project tasks to honor the memorial and passengers of Flight 93, and we did all with love.
The "spirit" was there. Mission accomplished.
In fact, that spirit is at every service project we have. As the 9/11 Day of Service projects are happening all the across the country, whether it's on Ellis Island, the Dry Tortugas or Fort Battery Rickets, with the Salvation Army or VA Hospital, or at schools, community centers and parks, know that there's always a lot of sacrifice, inspiration, motivation, caring and love that went into making the service project happen.
It's amazing to be a part of and we shouldn't take for granted because it's something special, very special.
Report for duty in your community with The Mission Continues. Serve with a Service Platoon at an upcoming service event near you or apply for a fellowship. You can learn more about our programs on our website and stay updated on the latest news and announcements on Facebook and twitter.