Operation Westside Surge: What Was Our Impact?
July 28, 2017
One month ago we brought 70+ veterans to Atlanta's Westside for a week of service. Today we release our full Impact Report. These veterans from all over the country answered the call to serve again, this time with a different uniform, The Mission Continues uniform.
This week of service, which we call Mass Deployment, brings us to a different city each year, one where we have been working directly with local nonprofits and their communities. We listen to their mission and goals, ask them what they need, and figure out how we can deliver.
Most of the crew had never gone on a Mass Deployment with us before, and some hadn't even heard of us before this. Luckily for them, we had 10 Ambassadors — veteran volunteers who had been to our previous Mass Deployment a year prior — join us to lead teams during projects and be a general resource for newcomers throughout the week.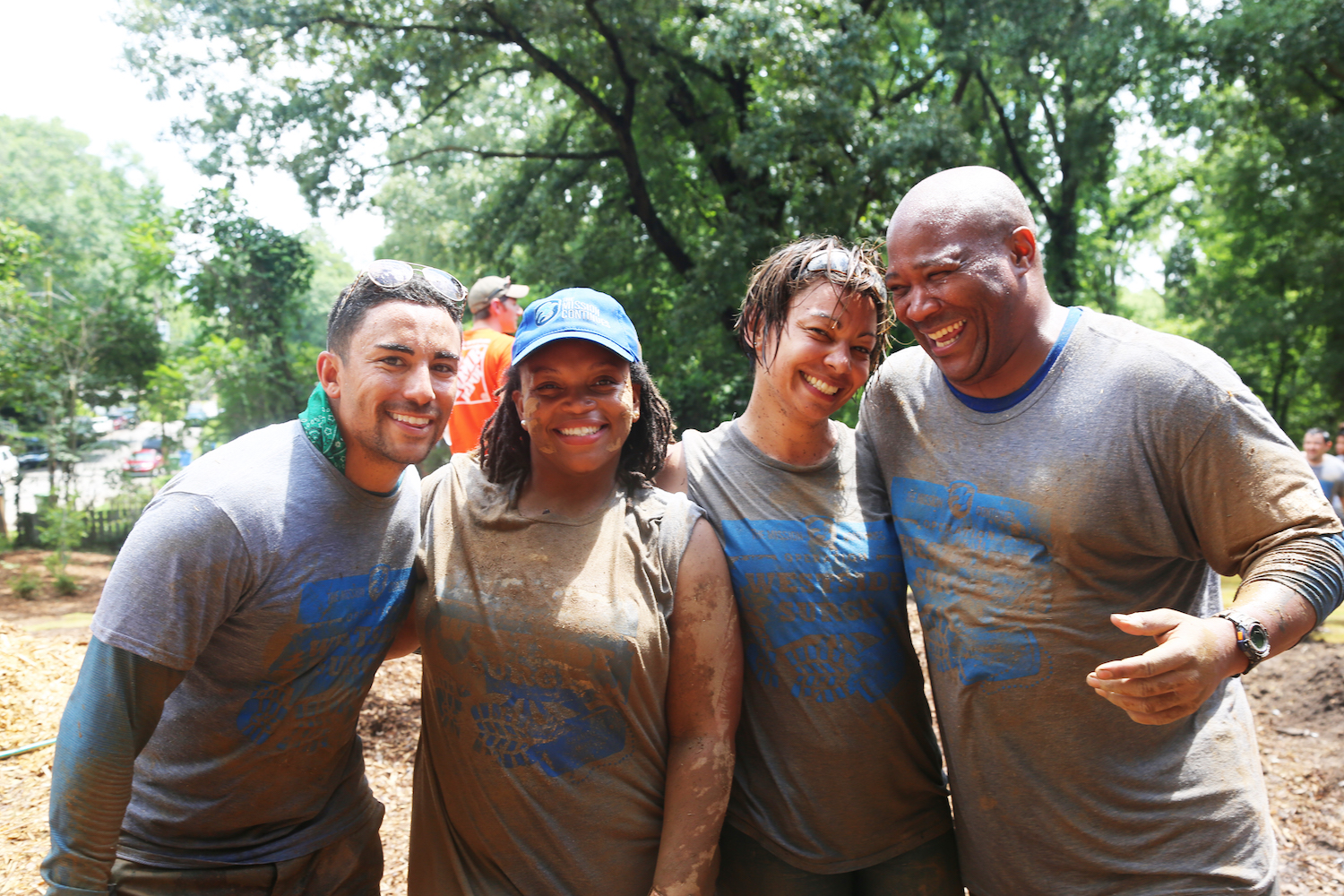 This was an intensive week of teamwork, sweat and dirt, and lots of laughs. At the end, the crew had their lives transformed just as much as the communities for whom they built playgrounds, painted murals, laid sod, and more.
For us, personal impact and community impact go hand in hand. In this Impact Report, you will hear from them and their experience. You will also see the impact their work had on Atlanta's underserved communities and the nonprofits that serve them. This infusion of resources into the Westside empowered community members to better their environment and paved the way for future Mission Continues volunteers to continue to support them.
Report for duty in your community with The Mission Continues. Serve with a Service Platoon at an upcoming service event near you or apply for a fellowship. You can learn more about our programs on our website and stay updated on the latest news and announcements on Facebook and Twitter.