A Collaborative Effort to Create Job Opportunities for Vets
July 1, 2015
The Mission Continues welcomed St. Louis area business, academic and service leaders in the veterans community to our headquarters yesterday for the roll out of the Veterans Economic Communities Initiative (VECI), headed by the Department of Veterans Affairs. Announced by VA earlier this month, the goal of VECI is to increase education and employment opportunities for veterans by bringing together local and national employers to coordinate services for veterans, service members and military families.
Building a stronger support network for local veterans starts with collaboration.
"​It is important that businesses, non profits and educational institutions are collaborating and enhancing opportunities for our veterans" says Meredith Knopp, senior vice president of programs and operations at The Mission Continues. "Knowing who all the players are – what unique programs, opportunities and support that each of us provide – and how to compliment one another is critical for us to establish in St Louis, and around the country."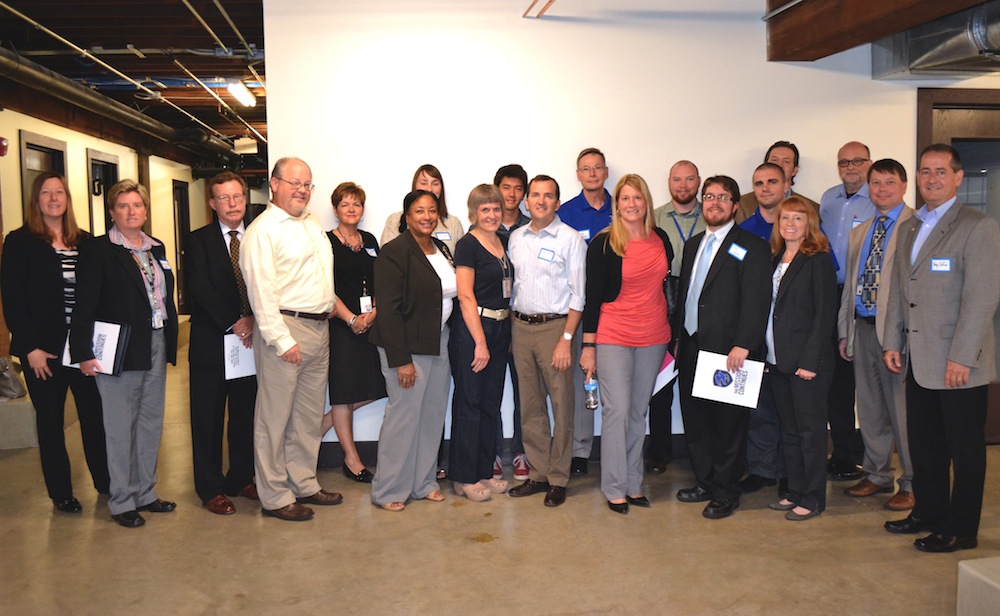 Representatives from St. Louis area partners at the VECI launch on June 30, 2015.
VECI is focused on building networks of support in 50 key cities around the country. The Mission Continues is proud to be a partner on the ground in many of these communities, connecting veterans in our programs to opportunities through VECI.
Veterans posses unique skills and traits that are critical to strengthening our communities, and our programs have shown that service is a critical component to reintegration.
"From establishing networks and regaining a sense of purpose to putting the needs of others ahead of your own and making a difference," says Knopp, "continued service is part of the culture that our veterans know and love."
The target isn't another much-publicized jobs campaign or pledge of goodwill. It's about real change in the lives of veterans and the neighborhoods they call home.
"Together, we can make St Louis the model for other cities to emulate when it comes to maximizing the impact that our veterans can have on our community," Knopp said.
Sign up today for the St. Louis Service Platoon and join a team of veterans and community members dedicated to building a stronger community.