Boston Veteran Finds a Home in Solving Homelessness
October 3, 2018
By Kat Saldana, platoon leader
Integration back into civilian life was a bit of a struggle for me. The biggest struggle was losing my soldier identity and the camaraderie that came with it. On top of that, I became a military spouse, and that in itself has its own set of obstacles. I never really had time to process what that loss looked like because I just went from one role into another and then straight into motherhood.
I was often lonely because I didn't have anyone that understood what I went through. I struggled mentally and emotionally to find someone that would understand my loss, and when you don't live close to military installations, it is near impossible to find those people.  
It took me a long time to reach out for mental health resources partly because of my busy schedule, but partly due to the stigmatization of reaching out for help — it made you weak.
I wouldn't cry. Alcohol was my way of coping. I was slowly spiraling mentally and emotionally out of control.
As it would happen, I found The Mission Continues in 2017 at one of the lowest points in my life. My depression and anxiety were in high gear and I was having suicidal ideations.
Through school and an internship in Salem, I met Francisco Aguilar who happened to be the platoon leader for the Boston 1st Service Platoon. After multiple conversations about The Mission Continues, and me giving every excuse in the book about why I couldn't make it out, he finally convinced me to attend an activity. I am so glad that I did.
This organization gave me back a part of myself that had been missing for a long time. I felt welcomed and found the fellowship that I missed again.
Volunteering with The Mission Continues in Boston has also taught me so much about the importance of professional networking and making lasting connections within communities. I was able to attend different meetings with Francisco to get a feel for the multiple collaborations that were going on behind the scenes and to experience some of the inner workings of the service platoon. My involvement has also helped build my skills working in a professional atmosphere.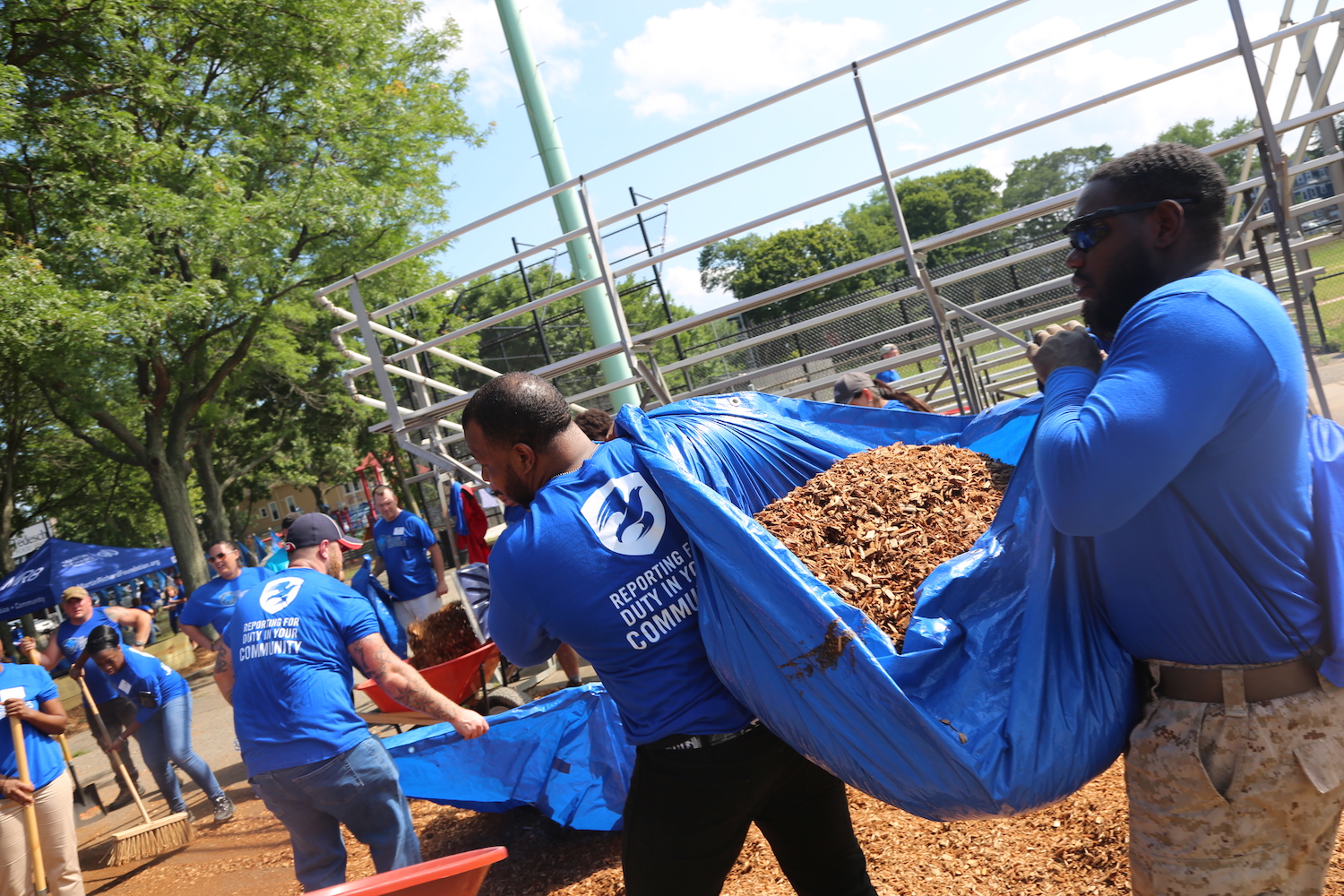 The platoon's direction has changed a bit with our concentration now focusing on family homelessness. I got to speaking with Boston's City Impact Manager, Meagan Cox about the focus and direction of the platoon. Once I heard that the population was one that I was familiar with, my interest was piqued.
When we spoke at the event, I had been currently working in a homeless shelter north of Boston. This population has grown very near and dear to my heart, so being able to incorporate volunteer services through an organization that I am fond of to a population that I was already working with made perfect sense.
I am looking forward to really honing in on the impact that I want to make, working towards helping this population with The Mission Continues. I want to meet new people and hear their stories. I want to build lasting bridges that will be beneficial in whatever capacity that I am able.
Our major nonprofit partners who work with us to achieve this mission are Hildebrand Family Self-Help Center, Inc., Catie's Closet, FamilyAid Boston, Inc., New England Center and Home for Veterans.
At The Mission Continues, our tagline is "Reporting for duty in your community." For me, "reporting for duty" means making a commitment and sticking to it. It means to dedicate the time and energy to serving others. That's what I plan do to.