From The Theater of War to the Theater of Arts
September 29, 2014
When you think of a Marine combat engineer, you may imagine someone securing a beachhead for infantry to land, or clearing IEDs in Afghan culverts. You probably think of destruction, but for Ed Walsh, his path had led to artistic creation.
Ed was born and raised in Massachusetts. He developed a passion for liberal arts at a young age and decided to dedicate his college years to becoming an expert. He studied history and theatre at Fairfield University in Connecticut. In June 2001, the summer before his senior year, Ed attended a Platoon Leadership Course at the Marine Corps Office Candidate School hoping to become a commissioned officer after college graduation.
A liberal arts education helped prepare Ed for the challenges ahead.
 I had lived overseas in college and had a firm grasp on Middle-Eastern history," he said. "I understood the conflict before us better than those around me, and I felt I could help not only in mission accomplishment but to also keep Marines alive."
For ten weeks, Ed trained alongside more than 200 candidates in a physically demanding environment where sleep deprivation, military tasks and memorization push candidates as far as they can go. By late August, Ed had successfully completed the course and returned to Fairfield University.
One month later, the events of 9/11 occurred, killing more than 3,000 Americans and altering Ed's path forever. He entered OCS in a time of peace and commissioned in a time of war. He deployed to Iraq in 2004 and fought in the second Battle of Fallujah.
During his second tour in 2006, Ed and four other Marines were wounded during an IED attack. One of his fellow Marines died of his wounds following medical evacuation, and Ed was awarded a Purple Heart after redeployment. He left the Marine Corps later that year, studied at the Barrow Group Theatre in New York and pursued an MFA in acting at the American Repertory Theater and Moscow Art Theatre School Institute. He spent two years studying under some of the best acting, voice and movement instructors in the United States and Russia.
Although Ed found that acting provided him an emotional and physical outlet to the long tail of war trauma, he still felt incomplete. He rediscovered the arts, but his love of service was unfulfilled.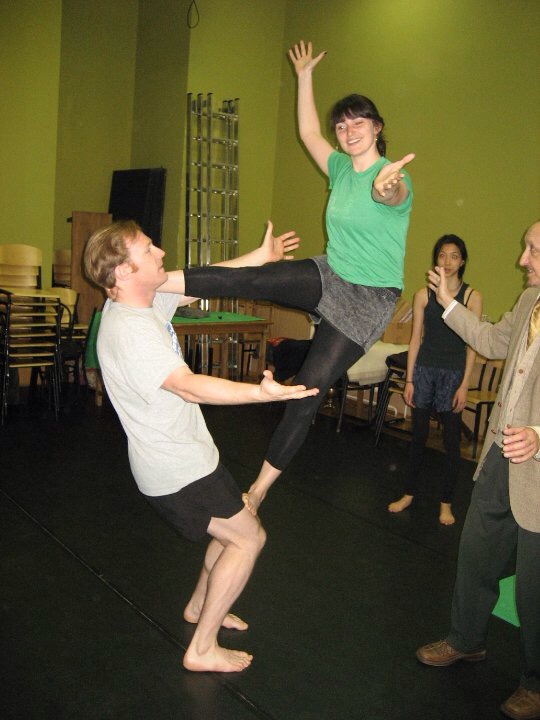 When Ed learned about The Mission Continues Fellowship Program, he saw an incredible opportunity to apply his passion to a new mission. He wanted to engage more veterans in storytelling through the arts. He earned a Mission Continues Fellowship at the Lincoln Center for the Performing Arts in New York City. As a Fellow, he is formulating an initiative that exposes veterans to the arts and creates opportunities for them to tell their stories through artistic expressions.
I don't want them [veterans] to simply be audience members," he said.  "I want them to performers, writers, directors and producers – and help bring veteran storytelling in the United States to a whole new level."
In addition to his fellowship with the Lincoln Center, Ed also serves as part of The Mission Continues Bronx Service Platoon — a team of veterans dedicated to building a sense of pride and ownership for the Bronx community through neighborhood beautification and the arts.  He believes his experience with The Mission Continues is providing him with the tools and resources he needs to pursue a full time career in performing arts.
***
Ed Walsh is a Marine Corps veteran and deployed twice in support of Operation Iraqi Freedom. He is currently serving as a Mission Continues Fellow at the Lincoln Center for the Performing Arts and an active member of The Mission Continues Bronx Service Platoon.